In July 2017, Moet Hennessy (LVMH) bought the small craft distillery, Woodinville Whiskey Company, Woodinville, WA.  The distillery was built from the ground up in 2010 by two long-time friends, Orlin Sorensen and Brett Carlile. Their goal was not simple one, but rather ambitious. They wanted to create the greatest craft whiskies using the high-quality local grains and well-seasoned barrels.  To assist them they hired David Pickerell.  David was the Master Distiller at Maker's Mark for 14 years.
Distillation and Barrel Aging:  The grains are mashed, distilled, and barreled in our Woodinville® distillery, then trucked back over the Cascade Mountains to our private barrel houses, where Central Washington's extreme temperature cycles promote the extraction of natural flavors from the oak. Prior to being coopered, the barrel wood is seasoned in open air, rain, wind, sun, and snow for eighteen months, softening the wood's harsh tannins. The barrels are then slowly toasted and heavily charred to further enrich the wood's desirable flavors.
Why did Moet Hennessy buy such a new, small craft distiller?  Here's one reason:  Awarded "Craft Whiskey of the Year" and "Craft Rye Whiskey of the Year" two years in a row by the American Distilling Institute.
Kevin's Notes:  Since President Jimmy Carter appealed a law forbidding home brew and spirits, micro-breweries and craft distillers have blown up and whiskey has become the spirit of choice by the public and the distillers with often high prices with little pedigree.  That is not the case here, but rather the opposite. Woodinville has received numerous awards over the past 7 years, yet their prices have remained reasonable for the common buyer looking for great whiskey.  Do yourself and friends a favor…..
Woodinville Pot Still Straight Bourbon 90 proof – Woodinville, WA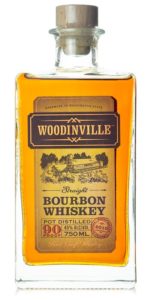 The grain:  This truly small-batch bourbon starts with traditionally grown corn, rye and malted barley.  The mashbill is Bourbon – 72% corn, 22% rye, 6% malted barley
Taste:  This meticulous process yields a truly hand-crafted spirit with aromas of crème brûlée and spice cabinet, as well as notes of rich caramel, dark chocolate, and vanilla bean on the palate with a sweet, lingering finish.  $45.99
Awards: San Francisco World Spirits Competition of 2020 — Woodinville Straight Bourbon — Double Gold Medal and title of "Best Straight Bourbon Whiskey of 2020"
Jim Murray's Whisky Bible, 2020 – 93 Points Bourbon/Brilliant Rating "Magnificent Bottling…"
Woodinville Pot Still 100% Rye 90 proof – Woodinville, WA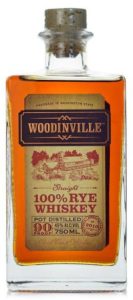 The Grain:   Omlin Family farm in Quincy, Washington.  One of the only 100% straight rye whiskies produced, it has all the traditional rye spice and flavor rye whiskey drinkers love. And then some.
Taste:  The result of this meticulous process yields a truly hand-crafted whiskey with aromas of cinnamon, clove, and fruit leather, and notes of caramel, wood spice, and honey on the palate with a long, memorable finish that will leave you anticipating your next sip.  $47.99
Awards: Jim Murray's Whisky Bible, 2020 – 95 Points Rye "Superstar whiskies that give us all a reason to live."
Wine Enthusiast – Woodinville 100% Straight Rye – 91 points/Excellent "Top 100 Spirits of 2018"
Woodinville Port Cask Finish Bourbon 90 proof – Woodinville, WA
We take our fully matured 5-year straight bourbon and transfer it into Ruby Port barrels for 6 additional months. The Port finishing process adds a viscous mouthfeel with notes of candied cherry, dried plums, berries and chocolate on top of the traditional bourbon flavor characteristics. Very limited availability in our tasting room and select retailers.  Very Limited! 
Drink Hacker's – A-