Cantina Tollo, Pecorino Terre di Chieti – Pecorino is a rare white varietal that possess the  body similar to Viognier but with tropical fruit flavors. The vineyards were previously used for sheep herding – hence the name.
Pecorino is a light-skinned wine grape used in Italy's eastern coastal regions, particularly in Marche and Abruzzo. A classic Pecorino-based wine is dry and minerally, straw-yellow in color and has an elegantly floral bouquet of acacia and jasmine, sometimes spiced with a faint hint of licorice.
Kevin's Notes:  This is a terrific white wine for the price – its real gift!  Why?  Well, the normal retail price for this wine is about $22.99, but it is not well known by 99% of the consumers and very few wholesale reps know how to sell it so here it is on inventory reduction.  We bought all they had because WE DO know what this wine represents!  
Regular $22.99 Now $15.99
---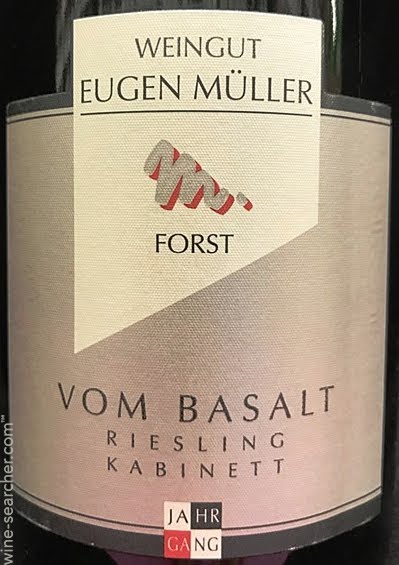 Eugen Muller Vom Basalt Pflaz, Germany Kabinett Riesling 2016 – This estate was initially established in 1767 as a cooperage and in 1935 the winery began producing wines of their own. Kurt Müller and his son Stephan are the 3rd generation to run the estate. Stephan joined the family business in 2000 after completing his studies in viniculture at Geisenheim.
The specialties of the estate are the racy, aromatic and elegant Riesling Basalt is the famous soil of the Pechstein, from which this wine hails, but it's bottled under the name of a small privileged Grosslage because it's the wine Müller's customers recognize. 
In terms of both quality and quantity, Pfalz is one of Germany's most important regions, and one which shows great promise for the future. An increasing proportion of Germany's finest Riesling and Pinot Noir (Spätburgunder) come from Pfalz vineyards n terms of both quality and quantity.
Kevin's Note;  Since this is a Kabinett, it is considered an off-dry style of Riesling it is NOT very sweet, but it is FRUIT DRIVEN with a dry finish – it's a BLAST!  
Regular $19.99 Now $16.99 Limited Qty!!!

 
---
Domaine d'Aupilhac, Lou Maset – Three generations of Fadats have farmed the large, 45 acres in Aupilhac.  While the Fadats have farmed this land since the nineteenth century, and the vineyards date even farther back to the time of the Romans, it was not until 1989 that the current member of the Fadat family, Sylvain, finally registered the domaine.
The soils are rich in prehistoric oyster fossils, which lend an incredible length and minerality to the wines. Sylvain is not one to shy away from hard work. In a volcanic amphitheatre comprised of marine fossils and raw limestone.
Sylvain has also elected to have his fruit certified as organic in Europe, a mandatory three-year conversion process. For him, this is a choice both of conscience and pragmatism.  This wine is a blend of Grenache, Cinsault, Mourvedre, and Carignan. 
Regular $18.99 Now $16.99
---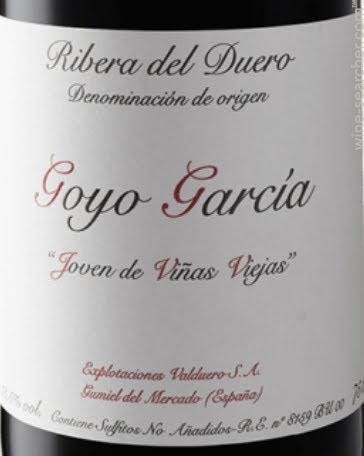 Goyo Garcia Joven de Vinas Viejas Tinto Fino 2017 – "I am Goyo." Yes, you are, and your wines are stunning. Greatly inspired by natural winemakers.  Goyo started to produce his own, naturally made wines in 2003. He farms three, tiny, single plots in the heart of Ribera del Duero, planted with vines no younger than 80 years old. All vines are head-trained and interplanted with white grapes, just as things were done back in the good old days. In the cellar, grapes are destemmed, fermented exclusively with wild yeast, and nothing is added during élevage (including SO2). The wines are raised in old, French barrels at an underground, century-old cellar. These are the new wave, natural Ribera del Duero wines. Goyo also makes wine in Cantabria, where there is a little known out-cropping of old vine Mencía and Palomino planted on pure broken slate. Using similar practices as his Duero reds, Goyo produces beautiful, mountain-laden, mineral-inflected natural wines in Cantabria where his monther is from. That's right, Palomino gone wild!Goyo 
Kevin's Notes:  This is the star of the show.  It is made from Tinto Fino.  Tinto Fino is the same as Tempranillo, but this is what they call it in Ribera del Duero.  Remember that the next time you read a wine list!  More Wine Education:  Vinas Viejas means "Old Vines".  This is also another wine from Jose Pastor Imports a big favorite of mine.  This wine as DEEP purple with gorgeous dark fruit and subtle licorice backed with a touch of acidity.  This is as natural as it gets.  No…So2 is added.   This wine is way too cool!!!
Regular $28.99 Now $24.99