FRIDAY~Meet the passionate owners of Dos Artes Tequila!  Learn how these beautiful tequilas are created; how the hand-painted bottles and made…and just how amazing tequila can be!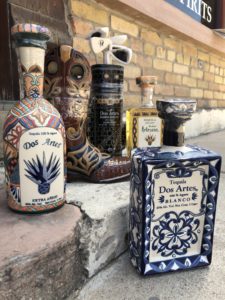 SATURDAY~If you miss Friday; don't dispair!  We're STILL tasting Dos Artes on Saturday night.
ALWAYS FREE…ALWAYS FUN…ALWAYS INFORMATIVE
See YOU this weekend..and Happy Fathers' Day!