ONLY 1 BOTTLE EACH WILL BE OPEN~WE'LL TASTE BOTH NIGHTS: BE THERE EARLY!
Suntory Toki Japanese Whiskey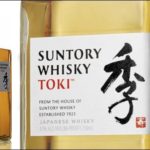 Suntory wins ISC "Distiller of the Year" for three consecutive years, fourth time in total. The ISC "Trophy" is awarded to Hibiki 21 Years Old for two consecutive years. Third-generation master blender Shingo Torii continues the pursuit of his family legacy to challenge what a Japanese whisky can be.
The word "toki" represents the connection of time in Japanese, and this new expression embodies how tradition meets innovation to move forward. Suntory Whisky Toki is a blend of selected malt and grain whiskies from the Hakushu, Yamazaki, and Chita distilleries. Unlike their previous blended expressions that focuses on malt from Yamazaki as the key component, this one highlights Hakushu malt aged in American oak and balances that with grain whisky from Chita distillery. The blend is completed by adding single malts from Yamazaki, that have aged in American and Spanish oak. 
Cooper's  Price $39.98
Bushmills Red Bush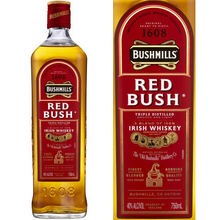 Bushmills was actually launched in 1608, but the Old Bushmills Distillery was not officially recognized till 1784. Hugh Anderson registered the Old Bushmills Distillery and the Pot Still became its registered trade mark. It's still their mark of genuine distinction today.  1885 Bushmill burns to the ground but is rebuilt.
Red Bush is a blended whiskey aged in first-fill-bourbon casks. No age statement is given other than the standard "at least three years of age".
Kevin's Notes:  I threw this in the tasting because:
 It's a great price for an Irish Whiskey!
The use of Bourbon cask is one-of-kind for Irish whiskey. 3. The whiskey is stunning.  You will see a truly positive effect of the Bourbon cask to the taste profile of this whiskey.
I cannot always buy and sell this whiskey at this price, so I will not be able to guarantee this price on a regular basis.
Cooper's Price $19.98 
I.W. Harper 15yr Bourbon
"I.W. HARPER is the bourbon that became the legacy of Isaac Wolfe Bernheim. He was born in Schmieheim, Germany in 1848. Bernheim arrived in America in 1867 with only four dollars in hand. He described his new life in America as being a "peddler in Yankee notions" in the New York and Pennsylvania area. When his horse dies, he moves to Paducah, Kentucky and becomes a bookkeeper for a liquor firm. In 1872, he and his brother Bernard start their own liquor company, called Bernheim Bros. They were wholesale dealers in whiskey.
Originally, launched by Isaac Wolfe Berheim, of Berheim distillery.  The brand is now owned by Diageo.  While the brand has been sold since 1872, it has NOT been in the U.S. for the last 20+ years.  It was only offered and sold in the international marketplace during those years.  The mashbill is 86% corn, 6% rye, and 8% malted barley.
This is a gorgeous whiskey displaying the true whiskey character from years gone by.  It is slightly sweet, but complex and generous with character!
Cooper's Price $64.98
 A.D. Laws Four Grain Bourbon Sauternes Cask Finished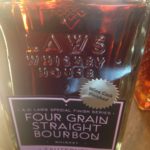 Laws Whiskey House is a fiercely independent Colorado distillery committed to producing the highest quality whiskey using local ingredients. We are guided by three simple principles:  CRAFT OVER COMMODITY – QUALITY OVER QUANTITY – WHISKEY ABOVE ALL.®  Al Laws took concepts from paper in 2006, to production in 2011; in October 2014, Laws brought whiskey to glass, harvesting only when the whiskey said it was ready. Today the Laws team of dedicated craftsmen employ the same "no-compromise, no shortcuts" approach to making a growing family of high-quality, authentic American whiskeys that capture the character of Colorado and the people that make it.
Every drop of whiskey we sell is made 100% from grain to bottle at our distillery located in Denver, Colorado. We have never sourced one drop of whiskey and we never will. — Al Laws
Kevin's Notes – Sauternes is a dessert wine made in France.  The wine is aged in French Oak.  In the past, some Scotch Whiskies have been aged in Sauternes barrels, but very few American whiskies and this is the first Colorado whiskey to do so.  Very Limited Quantities
Cooper's Price $69.98 
Subscribe to stay up to date on all our tasting events.