Issac Cantalapiedra, Cantayano 2015
​The Cantalapiedras, Manuel & Isaac, descend from several generations of winegrowers working in the municipality of La Seca. This dusty town of 1,000 people, half an hour southwest of the industrial center of Valladolid, is considered to be the heart of the Rueda appellation, with a disproportionate number of well-known producers calling it home.
Cantayano is 100% Verdejo from 3 parcels – "Las Comas," "El Chivitero," and "Los Picones." Grapes are destemmed, and macerated 4-24 hours before pressing. The juice is wild yeast fermented 90% in steel vat, 10% in used French barrels, raised on lees for 8 months, and bottled with a light filtration and fining. The result is one of the most authentic Verdejos we have tasted, with firm structure and a bewitching stone fruit herbal depth. This is a perfect wine to pair with flaky fish, sheep's cheeses, and croquetas.
Regular Price $18.99
Cooper's Special Price $16.99
Bodegas Gutiérrez de la Vega Vino Ulises "Ode to James Joyce"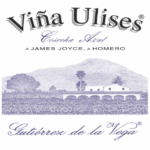 Since 1978, Felipe & Pilar Gutierrez de la Vega have championed traditional winegrowing in the sun-soaked region of Alicante. Inspired by the historical wine styles of their area, the couple produce a diverse range of 14 wines, from dry to sweet, in their 19th century bodega and pay tribute to the novels, writers and composers which inspire their "vinos de autor" cuvées. The Gutierrez de la Vega family has brought a truly singular approach to fine winemaking in their region.
Viña Ulises is a blend of 60% Garnacha and 40% Monastrell from 30-50 yr vinesgrown at 200 meters altitude on iron-rich calcareous soils in the Xaló Valley of theMari na Alta. The grapes are hand-harvested, destemmed and fermented in steel vat with 10-15 days maceration and bottled without filtration. Viña Ulises is a lively red, with lovely fresh fruit balanced by fine tannins and iron minerality. A versatile wine for grilled meats and poultry, and regional paella dishes.
Regular $18.99
Cooper's Price $16.99
Baracchi O'Lillo! Tuscany, Italy  

Critical Accolade: 92 Points WINE SPECTATOR
Round, vibrant and juicy, packing plenty of cherry, raspberry and spice flavors. Broad-shouldered and powerful, this remains focused on the fruit. Shows fine length, echoing cherry, spice and mineral.
Kevin's Notes:  The notes above are being very modest.  This family started with nothing.  This is a self-made project through back breaking work and constant reinvestment into the winery and its facilities.  You will now find; a world class winery, hotel, and Michelin star restaurant on one property!
Cooper's Special Price $15.99
Flying Horse Napa Valley Cabernet 2010 
The Wine of the Tasting!!!  Limited Quantities~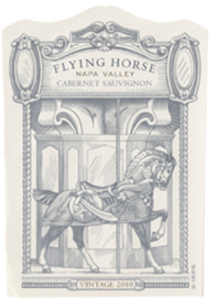 FANTASTIC VINTAGE!  Taste Profile: This Napa Valley Cabernet Sauvignon is a finely layered wine exhibiting black cherry, black currant, raspberry, truffle, smoke and leather. There is a hint of floral, mocha and mint at the finish.
Kevin's Notes: Flying Horse Napa Valley Cabernet 2010 is another wholesaler inventory reduction special and we jumped all over it.  No it is not inexpensive, but the regular price is $65 – $60.  This is a tremendous Cabernet from an outstanding vintage.  You cannot find 2010's of this caliber because they're in cellars.  We will only open one bottle each night.  Only 34 bottles are available. 
Cooper's Inventory Reduction Price $44.99