Mas des Cabres Rose 2015
A Languedoc family domaine dating back to 1724, situated between Nimes and Montpellier, near the foothills of the Cevennes mountains, just north of Pic St Loup (south central France near the Mediterranean Ocean) . The name Mas des Cabres comes from the name of where the vineyard is situated: goats used to be bred in this area in the 18th century. The winery is certified sustainable by Terra Vitis, an organization originally formed by growers in Beaujolais which takes into account the work in both the vineyard and the winery. No herbicides or insecticides are used, cover crops are kept between rows, and traditional biodiversity is encouraged.
Wine tasting: A well-balanced, deliciously bright rosé from old vines of Cinsaut and young of Syrah. Notes of strawberries, raspberries and peonies dominate the nose and the palate.
Cooper's Price $12.99
B.R. Cohn North Coast Chardonnay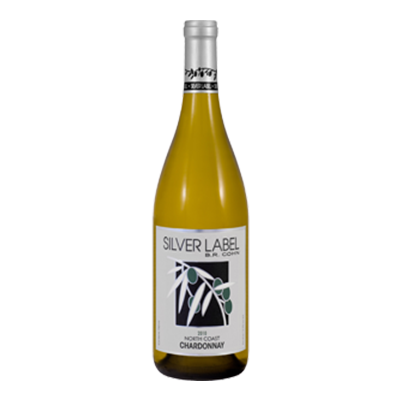 The winery is one of few remaining family owned and operated estate wineries located in the Sonoma Valley. It is protected on the west by Sonoma Mountain, which acts as a buffer to coastal fog, creating more sun exposure for the grapes. Less fog, more sunlight and no frost during the growing season, makes for days that are seven to ten degrees warmer than other parts of Sonoma Valley during the crucial growing months. These high daytime temperatures result in earlier bud break, an extended growing season and an earlier harvest than neighboring vineyards
The winery was established in 1984 by Doobie Brothers' Rock-n-Roll manager, Bruce Cohn.
Tasting notes: Since opening the store a number of people have asked me to recommend a buttery, oaky chardonnay. This can be especially difficult for Chardonnay to carry these without it being especially pricey in the $40 range or it's been chemically manipulated in the labs of the winery.
Well guess what, this is a buttery oaky Chardonnay for $16.99!!!!
Domiane Palon Vacqueyras 2015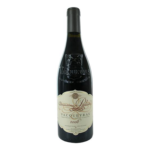 For more than a century, the Palon family has played a prominent role in Gigondas and Vacqueryas. Sebastien is the 4th generation of winemakers and since the tender age of 23, is fulfilling the family dream of crafting wines under his own name. Sustainable agricultural practices are maintained across the estate's 15 hectares and yields are deliberately kept low to ensure the best quality.
Wine Critic Review – The Wine Advocate 91 Points: "The 2015 Vacqueyras from Domaine Palon, which had already been bottled at the time of my tastings, is a smoking effort that delivers tons of Provencal charm. Strawberries, spice box, dried flowers and Provencal herb characteristics all emerge from this sexy, rounded and supple 2015 that's already hard to resist.
Kevin's Notes: Vacqueyras is an appellation for red, white and rosé wines from the vineyard-strewn area around the parishes of Vacqueyras and Sarrians in France's southern Rhone Valley wine region. This wine is a blend of Grenache, Mourvedre, and Syrah. The region is only 11 miles from the much more expensive wines of Chateauneuf du Pape and is sometimes referred to as "baby Chateauneuf du Pape". This is a stellar wine for Easter lamb, roasted fowl, and ham dinners.
Cooper's Price $18.99
Robert Oatley Margaret River Cabernet, Western Australia 2013 1.5ltr (Magnum)
Over forty years of nurturing grapevines and making wine has taught the Oatley family many lessons. Site selection is paramount, that 'sense of place', as where you choose to grow your grapes is vital to both style and quality. The Oatley approach is to overlay this philosophy with an outstanding team of grape growers and wine makers, using the best possible equipment, to allow them every chance of producing a winner.
Kevin's Notes: This is a crazy story. Last week, a sales rep came to me with his "inventory reduction list" of wines. I immediately spotted the Robert Oatley 1.5 liter Cabernet. A 1.5ltr
is twice the size of a typical 750ml bottle of wine. Anyhow, I tasted the wine and quickly bought 10 cases (60 bottles) at a ridiculous price. This week, the sales rep said the Robert Oately was put on the inventory reduction list by mistake! Someone really screwed up because the large format bottles were recently shipped to Colorado as a promotional piece to get accounts to buy and sell and the 750 ml. Long story short, the regular price for this bottle is $30 – $35. 
Cooper's Price is $19.99
Great wine with BBQ steaks, lamb and other.