Whiskey and Chocolate – Feb 10th and 11th
Featuring Leopold Bros Whiskies and Chocolate from Grand Avenue Sweets!
American Small Batch Whiskey (Denver, Colorado)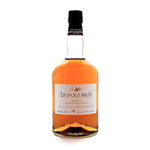 The Bros: Todd Leopold received his Diploma in Malting & Brewing from the Siebel Institute of Technology in Chicago in 1996. After graduation, he trained at the Doemens School in Munich, focusing on the production of lager beers. He has apprenticed at several breweries and distilleries throughout Europe. Scott Leopold began his career in manufacturing after receiving a B.A. in Economics and a B.S. in Industrial Engineering from Northwestern University, then a Masters in Environmental Engineering from Stanford University. He spent the early part of his career engineering environmentally sustainable manufacturing processes for Fortune 500 companies, as well as designing wastewater treatment systems.
The Distillery: In 1999, Scott and Todd opened a brewery on Main Street in Ann Arbor, Michigan called Leopold Bros. It quickly became popular, and operations soon expanded to distilling, releasing their first spirits in 2001. They were well-known for their eco-brewing techniques, using organic ingredients and effective management of water and waste byproducts. In 2008, operations moved to Scott and Todd's home state of Colorado, where they continue to make Leopold Bros. spirits to this day.
The Whiskey: Begun by fermenting a traditional sour mash of corn and rye at colder temperatures, but without the aid of refrigeration. Fermentation takes more time this way, but results in a softer whiskey and develops subtle flavors such as vanilla, pear, and raspberry. Next comes distilling the mash in our small batch copper potstill on grain to extract fuller and rounder flavors from the corn and rye. Finally, the distillate is barreled at the Pre-Prohibition standard of 98 proof, so that the barrel may add subtle notes of oak and vanilla and does not overpower the finished whiskey.
Regular Price: $39.99
Cooper's Price: $34.99
Georgia Peach Flavored Whiskey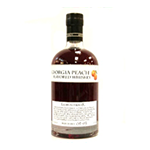 Beginning with the early June harvest, Leopold Bros destone, juice, and blend only the most aromatic varieties of Freestone and Clingstone peaches in preparation of this refined American whiskey. The intense and unique flavors marry perfectly with the subtle oak, vanilla, and raisin finish. Next comes blending the juice of the most aromatic varieties of peaches with whiskey and moving the entire spirit to used bourbon barrels. The peaches slowly oxidize in the barrel, yielding more complex flavors and colors. When the time is right, it goes straight into bottles.
Regular Price: $39.99
Cooper's Price $34.99
Rocky Mountain Blackberry Flavored Whiskey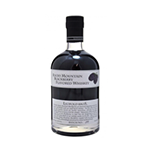 The finest blackberries from the Rocky Mountain region are harvested over the summer, juiced, and blended with whiskey, creating an intensely rich spirit. The whiskey rests in charred American barrels, where notes of vanilla, raisin, and oak are pulled from the barrel itself, flavoring the whiskey. The spirit is naturally colored by the barrel and blackberry juice used, without the aid of artificial coloring agents. Lastly, it is bottled by hand to maintain the integrity of the sweet blackberries and soft finish.
Regular Price $39.99
Cooper's Price: $34.99
Michigan Cherry Flavored Whiskey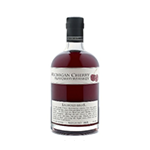 Before Prohibition, many American distillers added small amounts of fruit juices to sweeten the whiskey as it aged in wooden barrels. We revive this classic style of whiskey production by juicing world-renowned Montmorency tart cherries from Michigan, and blending the juice with whiskey. The spirit then rests in their used bourbon barrels, giving the flavors time to marry and mature while drawing out notes of vanilla, marzipan, and spice from the barrels. Like all Leopold Bros. spirits, this is bottled by hand, to preserve the bright cherry flavor, full burgundy color, and soft whiskey finish.
Regular Price $39.99
Cooper's Price: $34.99