Thanksgiving Tasting!
Join us Friday November 18th for our usual tasting. On Saturday the 19th we will be celebrating our THIRD BIRTHDAY
5-7 PM – See you there!
Sokol Blosser Pinot Gris 2014

– $17.99
(Willamette Valley, Oregon)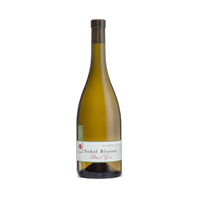 1970 was winding down when founders, Bill Blosser and Susan Sokol Blosser pulled their '68 VW Camper up to an abandoned prune orchard some 30 miles southwest of Portland. These moonstruck kids had little farming experience and just a basic knowledge of winemaking. What they did have in abundance was a passion for growing the Pinot Noir grape and creating world-class wine. Soon after settling on this extraordinary land, they planted their first vines and cinched their place as pioneers in Oregon's budding wine industry.
This Willamette Valley Pinot Gris is one the most popular wines from the winery. No surprise there since it is considered one of the finest Pinot Gris' to emerge from this Oregon wine-growing region. The grapes are farmed from the hills; most come from our vineyards and those are organically grown. The grapes are crushed as whole clusters. They're given a slow, cool fermentation in stainless steel for approximately three weeks. This gives the wine a firm, focused backbone coupled with a lush creaminess.
Besides the apple/fig/citrus and spice, this Pinot Gris has complex undertones of earth and mineral with aromas that will develop over time.
Elouan Rose 2015

– $16.99
(Willamette, Umpqua, and Rogue Valleys)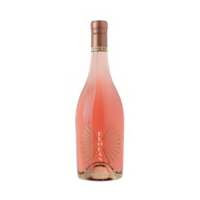 Elouan Rosé brings together fruit from three regions along Oregon's Coast: Willamette, Umpqua, and Rogue Valleys, with the majority of the fruit coming from the warmest of the three valleys: Rogue.  The diversity of these cool climate areas combined with a long growing season creates wine with intensity of fruit flavor, structure, and a fresh vibrant acidity. This is a bespoke rosé where grapes were grown and harvested with the specific intention of making rosé; and not a saignée rosé, which can be a by-product of making red wine.
This wine should be enjoyed very well chilled.  It is finished with a screw cap to preserve the crisp, clean aromas and tastes, and is a great choice for outdoor occasions: picnics, lunch on the patio, or enjoyed on its own as an aperitif.
Tasting Notes: On entry, bright acidity enlivens the palate with firm red berry fruit flavors combined with tart, dried apricot and concentrated minerality. The mid-palate is rich and expansive with fresh acidity that carries flavors of freeze-dried berries and clementine rind through the long-lasting finish.
Famille Gonnet Confidentia Cote Du Rhone

– $12.99
(Southern Rhone, France)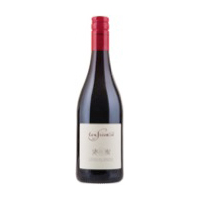 According to local archives, the Gonnet family has been settled at Bédarrides since 1600. In 1880, Jean Etienne Gonnet built the farmhouse that serves as the headquarters of the estate today. His grandson, Etienne Gonnet, created Font de Michelle in 1950. This 30 hectare vineyard – adjoining land connected all in one lot – is magnificently situated in the southeast of the Châteauneuf du Pape AOC.
Since 1975, his sons, Jean and Michel, have kept watch over the destiny of the estate. The Grenach, Syrah, and Cinsault used in the wine were grown on clay and limestone soil and harvested from high elevation southern facing slopes. After a fifteen day fermentation and maceration the wine is then put into traditional casks for twelve months.
Tasting Notes: Red fruits, cherries, spices, and red licorice. A wine to be enjoyed in its youth, or aged for 5 to 7 years. A great pairing with game, red meats, cheeses, and spicy foods.
G.D. Vajra Nebbiolo 2014 – $22.99
(Barolo, Italy)
G.D. Vajra was founded in 1972 by Aldo Vaira and his wife Milena. For generations, the Vairas had sold their fruit to local growers but upon inheriting the estate, Aldo broke from family tradition and began producing wines under his own label. G.D. Vajra is entirely a family affair, the winery was named after Aldo's father, Giuseppe Domenico and Aldo and Milena work with their daughter Francesca and sons, Giuseppe and Isidoro.
The family owns almost 100 acres of vineyards in Vergne, the highest village in the Commune of Barolo. The Vaira's winemaking philosophy is simple, they are not modern, and they are not traditional. They practice sustainable farming and craft sensitive, transparent wines of place by patiently allowing the fruit to dictate its own evolution.
Tasting Notes: Ruby red, delicate and at times, transparent. Intense expressive aromas of violets and dried roses are layered over small red berry notes. Silky tannins envelop the palate with personality and vivacious energy.