Easter Wine Tasting
Join us this Friday Mar 25 and Saturday Mar 26 for our weekly tasting.
Southern Slope Columbia Valley, Washington Chardonnay
This dry white wine has wonderfully ripe aromas loaded with oodles of apple and pear, vanilla custard, crème brulee, and buttered toast, complimented with a slight floral note. Viscous and honeyed in the mouth, much of the aromatic character comes through on the palate with pear, apple and papaya followed by a creamy texture."
On Sale $15.99
Southern Slope Columbia Valley, Washington Cabernet
The king of red varietals, Cabernet Sauvignon, is also king of Washington State. In this northwest corner of the USA, Cabernet Sauvignon reliably makes wines that combine great varietal character and value.
Washington State's primary vineyard areas are at the same latitude as Bordeaux, France, the historic home of Cabernet Sauvignon. It shouldn't really be any surprise that great Cabernet wine is made in both places. Washington State Cabernet Sauvignon makes deep, purple colored wines, with definitive dark-fruit and herbal varietal character.
While they are appealing for that dark fruit in their youth, they have the structure to age remarkably in the bottle.
Tasting Notes:
Black fruits and cassis dominate the nose of this intensely colored, dark-toned Cabernet Sauvignon. Accents of vanilla and bing cherry suggest lush fruits and spice. On the palate, the juicy expanse finds balance with supple textures and cozy tannins.
On Sale $15.99
– See more at: http://www.middletonfamilywines.com/southern-slope/2012-southern-slope-cabernet-sauvignon#sthash.cYRFBe22.dpuf
Gruet Brut Sparkling Wine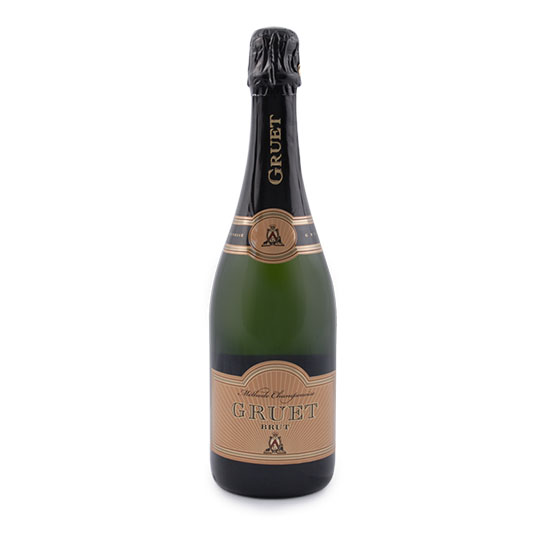 The Gruet family are no strangers to making sparkling wine as they own and operate a Champagne House in France. Like Moet and others, they wanted to make sparkling wine in the U.S. While they're initial investigation led them to look for property in California, they discovered that vines were first planted in North America by Catholic priests making their way through Mexico and eventually to what is now New Mexico in the 16th Century!
After visiting this site, they visually and physically realized the strong potential for producing outstanding Pinot Noir and Chardonnay to make sparkling wine. Their first vintage was 1989. Now you know the story so enjoy the bubbles!!!
On Sale $14.98
Fabre Montmayou Reserva Malbec
Hervé Joyaux Fabre, owner and director of Fabre Montmayou, was born in Bordeaux, France to a family of wine negociants. When Herve Joyaux Fabre arrived in Argentina in the early 90's looking for opportunities to invest in vineyards and start a winery, he was impressed by the potential for Malbec in Mendoza. Within months he purchased the first of several old vine, high elevation vineyard sites under his control – an impeccable 37 acre spread in Vistalba planted with original rootstock Malbec vines in 1908!
Tasting Notes:
Uncluttered by excessive oak, Fabre Montmayou's Reserva Malbec is one of the purest expressions of the grape one can find in Argentina. The wine is sourced from estate grown old vines (all a minimum of 50 years old) and packed with the heady, dense aromas and flavors that make this terroir so special.
Deep red color with violet tones. Very intense bouquet with notes of sappy cherry, currant, and baking spice. More red fruits fill the palate and the wine finishes with impeccable balance and silky tannins.
On Sale $14.99