Whether it's stocking the bar for a bachelor party, champagne toasts for an anniversary, family reuinions, rehearsal dinners, wedding receptions or full-service libations for a sporting event; we're prepared to provide a great selection at very competitive pricing!
Our co-owner, Kevin, worked for 25 years as a wine and spirit wholesaler in Atlanta, so he knows how to get the best products and selection at the best price.  His wife, and co-owner, Sharon, ran several non-profits and has organized and executed countless galas and fundraising events. 
With this experience, we are able to provide great packages to meet any budget.
Boasting Locals' Choice awards each of the 4+ years we've been in business, we wanted to offer you our products, knowledge, and services in anticipation of a busy wedding and party season!
Our current clients include:
MVP (A large property management firm based in Aspen)
Valley View Hospital and VVH Foundation
ANB Bank
Bank of Colorado
Thunder River Theatre Co.
Glenwood Adventure Co.
Whitewater Rafting
…and many individual customers that rely on our help to plan parties for their businesses and friends.
We have an excellent track record with all sizes of events, and are happy to provide delivery, set up, and service if necessary.
---
Enjoy a free, evening wine or liquor tasting every weekend at Cooper Wine & Sprits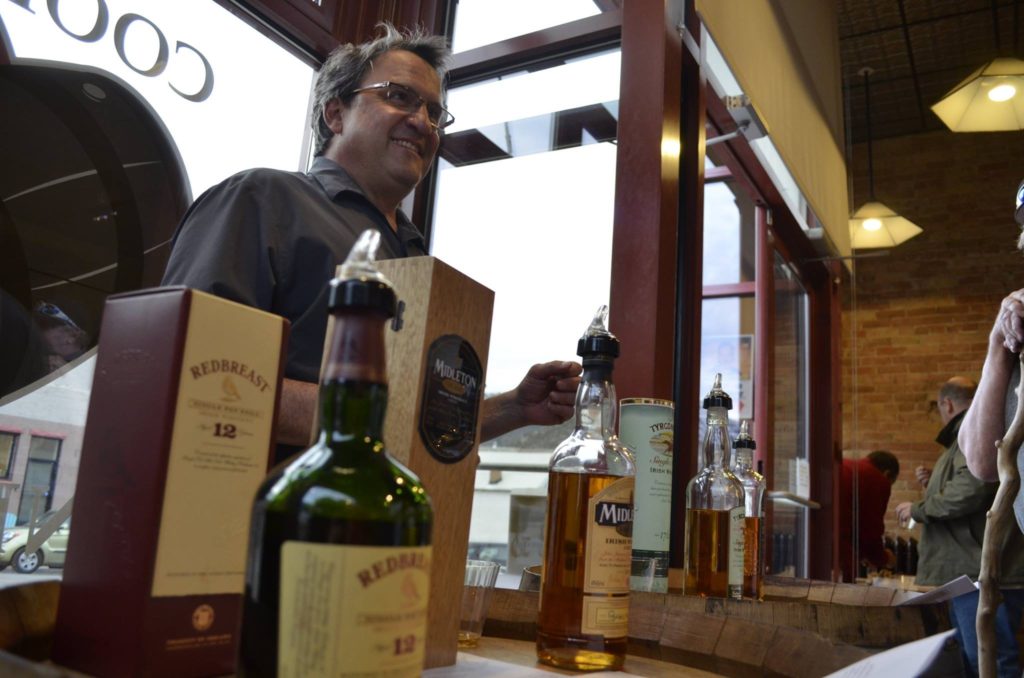 Every Friday and Saturday from 5-7pm you'll find people flocking to Cooper Wine & Spirits to attend the weekend's tasting.  It's never the same…we mix it up with unique liquors, craft beers, and lovely wine selections.
Cooper's motto is: Always Free…Always Fun…Always Informative!
And that's our goal.  Tastings are a fantastic way to learn about the weekly selections and compare tastes to better define your palate preferences.  We also invite industry professionals such as brewers, wine-makers, distillers, and suppliers to lend yet another level of expertise to the experience.
Tourists mingle with locals to taste, then chat about the happenings around town.  Locals see their friends and neighbors to discuss recent favorite purchases.  Cooper's tastings really are a "brilliant to-do" each weekend in Historic Glenwood Springs.  Come check it out!
Private Tastings for Any Occasion – Great for Parties or Events
Cooper Wine & Spirits proudly offers a variety of private tastings. These events may take place in your home or another venue and often (but not always) incorporate culinary pairings for the event. WINE 101: learn how to identify specific aromas and tastes in a wine; how the mouth delineates various flavors; how to properly taste a wine for the full experience; what visual aspects specific wines possess and what it means to the age of a wine; and other important experiences.
Interested in learning more? Give Kevin a call at 970.945.1470