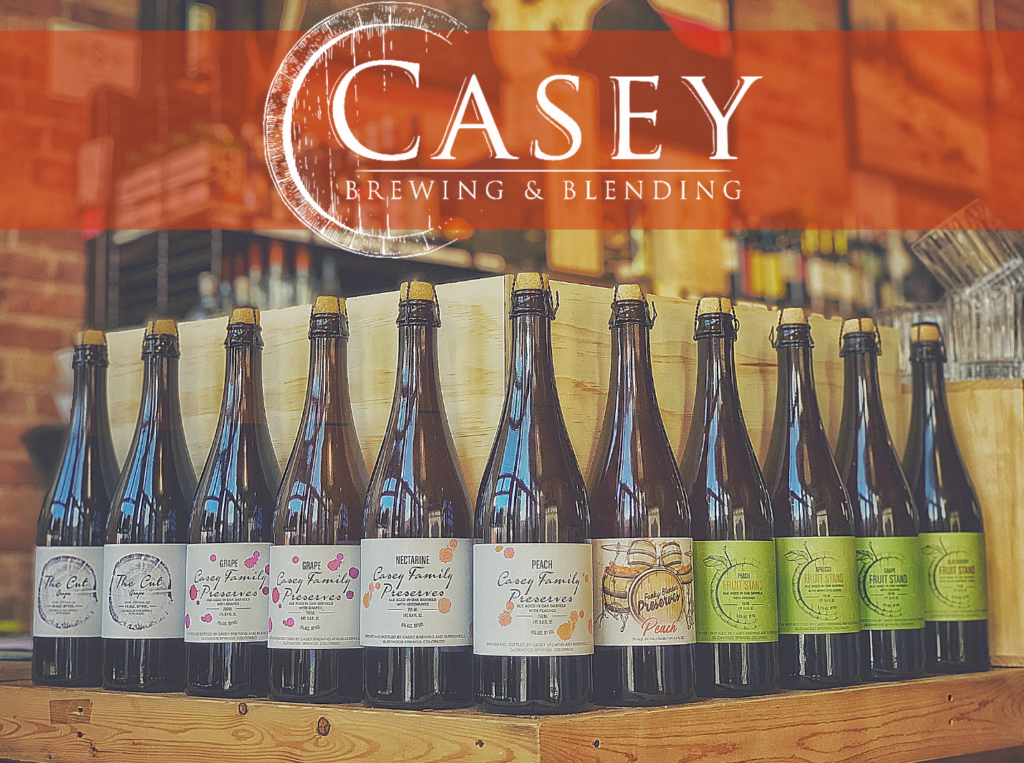 Our mission is to provide the Roaring Fork Valley with the finest brews in the country, and that unquestionably includes Casey Brewing & Blending!
Give us a call or come by the store if you have any questions or comments. We love hearing from our comrades!!!
Current offerings:
Funky Blender Preserves, Anglo Peach
Family Preserves, Glo Haven Peach
Family Preserves, Ovation Nectarine
Family Preserves, Primitivo Grape
Family Preserves, Viognier Grape
The Cut, Baco Noir Grape
The Cut, Tempranillo Grape
Fruit Stand, O'Henry Peach
Fruit Stand, Perfection Apricot
Fruit Stand, Viognier Grape
Fruit Stand, Triple Crown Blackberry
*Our selection rotates fairly often, with whatever is available, seasonally. We receive a new shipment just about every month, and will update this list as they come in.