Monday, March 30th, 2020
1. Capcanes La Nit De Les Garnatxes Panal (Sand) Montsant, Spain 2016
A very exciting new project from Montsant's most important cooperative, located near the RENFE train station in the village of Marça, this is a new series of mature vine Garnacha planted to different parcels. Rather than blending them to produce one great Garnacha, they have chosen to bottle them separately to showcase the transparency of this excellent grape variety, and how it behaves in different types of soils. The sand bottling features dark berry fruit, fine tannins and an elegant display of floral qualities; it is easily as interesting and worthy of your time as any $40 Chateaunneuf-du-Pape, at half the price! K&L Wines
92 points James Suckling
This smells of the blackest forest berries with just a hint of anise. A dark, well-structured grenache with dry, but rather fine tannins and a long, bright finish.   (8/2018)
Regular Price $24.99 – NOW $21.99 + 20% off mixed case – VERY Limited Inventory, only 34 bottles
2. Chateau Ste. Eulalie Minervois-La Liviniere "La Cantilene" 2015
The stony soil of clay and limestone is planted with Syrah, Grenache, Carignan and Cinsault, with an average age of 25 years.  The domaine also includes some century-old Carignan vines and 70 year-old Grenache.  Viticulture is Organic and is Certified Sustainable.
Rated 92 by Wine Advocate
Is a blend of 55% Syrah, 30% Carignan and the rest Grenache, aged mostly in barrel, the 2015 Minervois la Liviniere la Cantilene offers a beautiful bouquet of crème de cassis, toasty oak and white flowers as well as full-bodied richness, no hard edges, and a seamless finish. It's loaded with sweet fruit and just a joy to drink. It has serious potential and readers need to buy a bottle or two.  
Regular Price $24.99 – NOW $20.99 + 20% off mixed case –Limited Inventory only 12 cases
3. Closerie Des Lys Pinot Noir 2016, France

This comes from neighboring high-altitude vineyards planted in limestone soils and in cooler climates (ripeness and freshness are the two paramount criteria). The wine is raised half in older barrels and half in tank. Production averages between 2,500 and 3,300 cases per year.
TASTE:  This wine is ruby, with hints of purple, and has a well-rounded body, with an expressive nose of cherries and spices, the wine is silky, fresh, and has a lovely balance between its fruit flavors and its oak hints.
Kevin's Notes:  This wine is imported by Vintage 59.  I spent 9 days with the owners visiting the properties they represent in France and one thing became very clear, they only import outstanding producers of exceptional wine!  
Regular Price $17.99 – NOW $14.99 + 20% off mixed case-Limited Inventory
4. Gran Passione Prosecco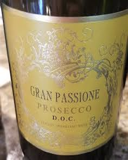 Taste: Typical crisp and delicate effervescence. A light pale yellow color, delicate and complex bouquet nose with fruity notes that remind of peach, green apple with second notes of acacia and lilac. It is fresh and light on the palate, with balanced acidity and body; harmonious with a long persistent pleasant aftertaste.
Wine Spectator 88 points – A sleek, minerally version, with a creamy bead and fresh acidity carrying subtle flavors of dried apricot, lemon thyme, ground ginger, smoke, and stone.
Regular Price $15.99 – NOW $13.99 + 20% off mixed case – Limited Inv only 8 cases
5. Bodegas Langa Real de Aragon Garnacha 
Begun as a petite bodega by Marlano Langa Gallego in 1867 in an equally tiny town lost in the Catalan hills, Real de Aragon now possesses 70 hectares of vines in two distinct climatological terroirs and has achieved a reputation as a leader of Aragonese wines.  The wines are still aged in subterranean caves of imposing stature, silence, and darkness. 
No herbicides, pesticides, or chemicals of any kind are used in the vineyards. All of their wines and cavas are produced organically with the European certification. The bodega is now working to obtain the U.S. organic certification.
Taste: The organically farmed garnacha shows a rich, dark, full body and deep purple color, hints of cocoa, plum, and blackberry, plus a subtle herbal element of green pepper.  
Food Pairing if you dare – Braised lamb cutlets with rosemary or the regional "ternasco de Aragon" (local lamb specialty) with artichokes and grapes would complete your Spanish dinner pairing. OMG!!!!! Somebody catch me…
Regular Price $15.99 – NOW $12.99 + 20% off mixed case  Limited Inventory only 9 cases
6. Las Lilas Vinho Verde Portugal White 2018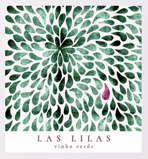 Jose Oliveira is the winemaker for the excellent vinho verde. Nestled in the valley of the Duoro River, the vineyards sit on the bank of the Duoro river, at 1000 feet altitude. There are 14 Hectares of land, almost half of which are planted with old vines (> 25 years old) in a traditional wine.
Entirely made by hand in small crates on the 2nd half of September and early October.
Taste:  Elegant citrus color, the aroma is a perfect harmony between the floral notes of Loureiro with the citrus fruit's notes of Trajadura and Arinto. With a little pétillant, the result is an elegant, crisp wine.
Kevin's Notes – You should all remember what a Vinho Verde from Portugal taste like. They're bright, vibrant and in this case, it slightly effervescent.  It's fun in mouth and we all need some fun!
Regular Price $11.99   NOW $9.99 + 20% off mixed case  – Very limited only 7 cases 
7. Pied a Terre Sonoma County Cabernet 2015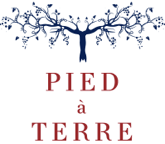 Renowned NYC sommelier Richard Luftig created Pied a Terre when his search for a truly high quality, great value cabernet bore little fruit.
Pied à Terre Cabernet Sauvignon comes from the following areas: Chalk Hill (Wild Iris and Clajeaux vineyard), Rockpile (Rockpile vineyard), Dry Creek (Aunt Cathy's vineyard), Sonoma Valley (Chamizal vineyard), Knights Valley (Grable vineyard) and Sonoma County. The wine was aged exclusively in French wood, though less than 20 percent of the barrels were new.
Kevin's Notes:  Although, I am not sommelier, I've struggled finding great Cabernets under $40 with lower alcohol until I found Pied a Terre six years ago.  If you notice, this incredible wine value is a blend of single vineyard grapes and single vineyard wine are significantly more expensive and 2015 was GREAT vintage!
Market Insight:  Every quarter, wholesalers will look at their inventory to see what they have too much of, the vintage of the wine because the new vintage may be available, and cash flow. This is exactly why this price is what it is – we bought all they had – when it's gone, it's gone!  
Regular Price $34.99 – Now $28.99  + 20% off Mix and Match 12 btls – Limited Availability at this Price
8. Birichino "Besson Vineyard" Old Vine Grenache 2018
Birichino was established by Alex Krause and John Locke, two Bonny Doon Winery veterans. Emphasizing old vineyards in the Santa Cruz Mountains appellation Krause and Locke craft their wines with a light hand. These are lower-alcohol, food-friendly wines that have the clarity and lift to allow terroir to shine through.
The Besson Vineyard is a special place. Although set in the Santa Cruz Mountains, the site's elevation puts it just below the level to qualify for the official appellation. 
The modest Central Coast appellation seems fitting for a vineyard with 109 year old vines producing wines that can be stunningly, hauntingly understated, with depths that only become apparent on the second or third glass. Birichino's old-vine Grenache was produced with partial whole-cluster, a small portion (10%) seeing appassimento.  
Wine Education:  appassimento = means a portion of the grapes are dried out
Kevin's Notes:  It's real simple, this wine has been on my radar for 6 months and we just negotiated a great deal so we could lower the price $3 a bottle – $36 a case.  This is wine is luscious with low alcohol and delicious texture.  If you're a Pinot Noir drinker, this may leave you speechless!!! 
Regular Price $27.99 – Now $24.99 + 20% off Mix and Match 12 btls- Limited Availability at this Price
9. Château Belregard-Figeac Bordeaux Tellus Vinea
From the Pueyo brothers in St. Emilion whose cellars sit on the outskirts of Libourne, we now have the "Tellus Vinea", the first vintage of which was produced in 2002. The vineyards that produce this wine are literally on the border of the appellation of Lalande de Pomerol. Those few meters of distance provide us with a real pricing edge. 
This wine of 80% Merlot and 20% Cabernet Sauvignon from 25 to 30 year old vines planted to gravelly soil bears the modest appellation of Bordeaux and a more than comfortable price tag. Yet, it is a solid wine with delightful freshness. It sports a rich red color and lively fruitiness with a suave and lingering finish quite simply a delicious wine.
Kevin's Notes – Yes, this wine carries a terrific fruit, but what I love is subtle savory quality that permeates from wine.  This full-bodied wine displays why Bordeaux continues to be great values!        
Regular Price $22.99 – Now $18.99 + 20% off Mix and Match 12 btls- Limited Availability 
10. Commanderie de Peyrassol Côtes de Provence Rose
The "Commanderie", now known as Chateau Peyrassol, is located in the hills of the "arriére pays", or backcountry, of the Var, north of St. Tropez and Hyères between the villages of Le Luc and Flassans-sur-Issole. The estate controls 850 hectares (2100 acres) and is surrounded by 165 hectares of Mediterranean forest.  Only 200 acres are planted to vineyards which are cultivated on dry, rocky clay and limestone based soil. 
Peyrassol is rigorously maintained pursuant to organic principles in full respect of the surrounding environment and the delicate balance of the local Mediterranean ecosystem. No synthetic fertilizers or pesticides or fungicides are used in the vineyards.
The Wine:  Is a blend of Cinsault, Syrah and Grenache make a balanced trio full of fruity flavors, nicely sharpened with a touch of Mourvèdre.
Kevin's Notes:  This has been one of my top three roses over the past three years and now we have this incredible price!  This is a serious rose wine so we bought all they had left in inventory!
Regular Price $24.99 – Cooper's Price $17.99 + 20% off Mix and Match 12 btls- Limited Availability
11. Brooks Runaway Red Pinot Noir, Willamette Valley, Oregon
Founded in 1998, Brooks is a reflection of the visionary Portland native, Jimi Brooks. His reverence for the land and vines made him a practitioner of organic and biodynamic farming
While Jimi is no longer with us, his dynamic spirit lives on through his wines, family and friends. Jimi's son Pascal who was the ultimate source of his passion for life, is now the sole owner of the winery and sister Janie 
Brooks Heuck has remarkably volunteered her time to manage Brooks while Pascal attends school. Both Pascal and Janie are steadily guided by the legacies that Jimi left: his strong commitment to organic and biodynamic farming in the vineyards, gentle approach to winemaking, excitement for future harvests and endlessly promoting how beautifully Pinot Noir and Riesling can be grown and produced in Oregon.
The Wine
Bouquet : Amarena cherry, strawberry compote, cinnamon bark, maple wood, molasses.
Palate : Pomegranate, gingerbread, blood orange, breakfast tea, Lebanese spices.
Perception : Focused with depth of fruit, vibrant acidity and an uplifting finish.
Food Education – Lebanese Spices (7 spices) – Are cinnamon, nutmeg, ginger, fenugreek (NOT very common), allspice, pepper, and cloves. I know a lot of these seasonings are found more commonly in desserts however, with this specific mixture, this spice blend works amazing in many dishes including meat dishes. 
Wine Pairings with Lebanese Food:  Pinot Noir, Rhone grape varietals – Syrah, Grenache, Carignan, Mourvedre, Spanish Reds, and Italian Reds – Piedmont Italy.
Regular Price $24.99 – Cooper's Price $19.99 + 20% off Mix and Match 12 btls
12. Land of Saints Merlot, Santa Ynez Valley, California 
Angela Osborne is a New Zealand born winemaker who moved to California in 2006 with the dream of making Grenache. In 2007 she sourced her first Grenache fruit from the Santa Barbara Highlands Vineyard to make her Tribute to Grace.  While making Tribute to Grace she and her husband decided to create other wonderful wines from Merlot, Pinot Noir and Syrah.
Land of Saints continues to focus on Central Coast vineyards.
"Our focus is on this beautiful valley we call home. Varietals and sites will differ from year to year, intentionally. The three of us live on the Central Coast, and are forever amazed at how many sites provide so many differing expressions.
The Wine:  100% Single Vineyard source in Happy Canyon 93% Merlot, 7% Petit Verdot. Destemmed, vinified and aged separately in neutral 59gal barrique, 11 months èlevage.
Wine Education:  What does èlevage mean in wine making?  French term for the progression of wine between fermentation and bottling. … The raw fermented juice is shaped during this period into something resembling its final form, through techniques such as barrel aging, filtering and fining.
Regular Price $22.99 – Cooper's Price $19.99 + 20% off Mix and Match 12 btls
13. Hobo Wine Co Cabernet Sauvignon, Alexander Valley, California
We began the Hobo Wine Company in 2002. My dad didn't think it was a very good name for a wine company and many people have shared his sentiment over the years, but it has always felt right to us so we have braved on with it.
Our Alexander Valley Cabernet Sauvignon is intended to be approachable, consumed relatively young, and a versatile food companion. We are always after a more subtle, more restrained, almost lighter style of Cabernet Sauvignon than what may be typical in California these days, but also something that is bright and characteristic of the variety.  
Kevin's Notes:  The Alexander Valley wine region has always been a favorite of mine.  It's further inland in Sonoma so it gets a little warmer and the soil produces amazing layers of flavors with lower alcohol.  The best thing about Alexander Valley wines is the price!
Wine Education:  "Alexander Valley is one of the key winegrowing areas in California's Sonoma County. It is one of the warmer parts of Sonoma, with vineyards stretching from the edges of the Russian river up into the foothills of the Mayacamas mountains that separate Sonoma from Napa. Alexander Valley's key grape variety is Cabernet Sauvignon, making vibrant, fruit driven wines that are less earthy than their Napa counterparts." Wine Searcher
Regular Price $25.99 – Cooper's Price $22.99 + 20% off Mix and Match 12 btls