Guide to Italian Wine
This month we have been celebrating Italian wine and culture. As part of that, we have written this blog. Enjoy!
Written by Kevin Brady
Back in the days when the drinking age was 18 in Omaha, Nebraska, my parents would often give me some wine with dinner. I distinctly remember two different red wines by their labels. One had a red and white checkered label, like what you still see on some picnic blankets and tablecloths in certain Italian restaurants. My other recollection was of a short, squatty bottle encased with hay straw wrapping. Talking about brand identification and recollection, we all know (even you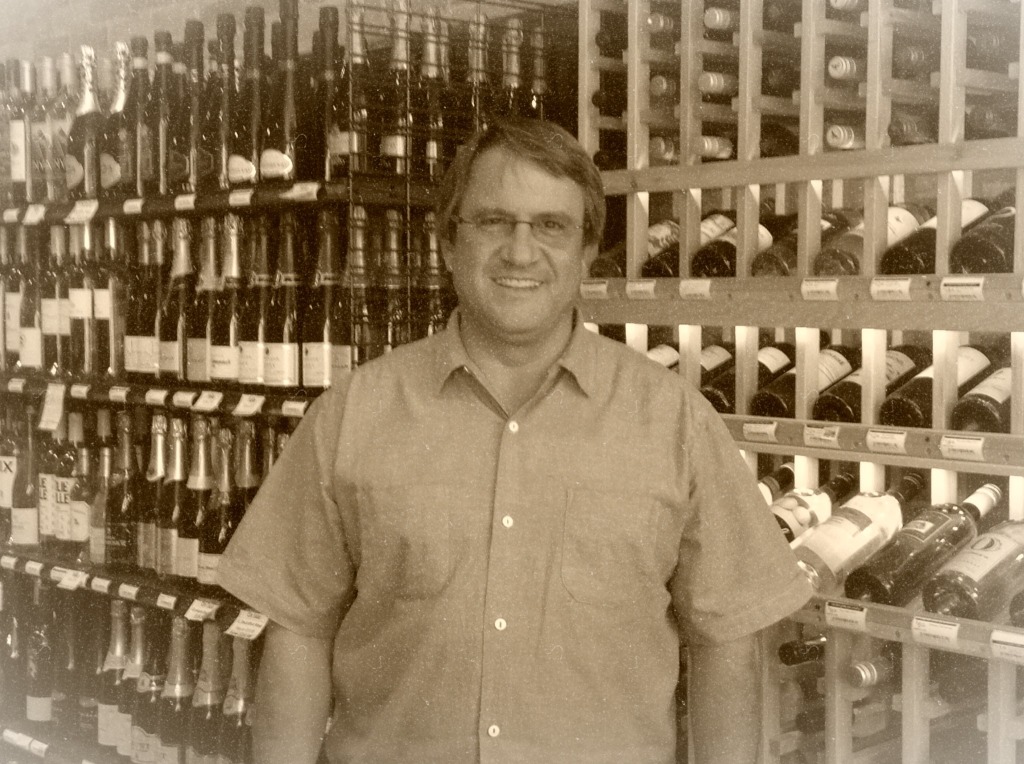 young people) the hay straw bottle is Chianti – don't we? It was also a great two-for-one as the empty hay straw bottles quickly became candleholders for college apartments.
As Italian restaurants grew in popularity and numbers, the food menu went from basic pasta dishes mom could make at home to regional dishes found throughout Italy.  The checkered table cloths were replaced with white ones, and wine selection went from hay straw Chianti bottles to wine lists featuring 20+ wines.  You no longer had the simple choice of red, white or blush filled wine carafes. With this evolution came greater culinary experiences in both food and wine, and more wine stores added Italian wines to their shelves.
Italy – "The Land of Wine"
The Greeks called Italy "Oenotria" which translates to "The Land of Wine." Why is that?
Italy is like a petri dish for vines, as its climate allows for a large variety of vines to thrive.  North to South, East to West, Italy holds a diversified range of climates, soils, and land geography such as hills, slopes and mountains.  The mountains run from Sicily in the southwest to Trentinio Alto-Adige in Northeast, offering a tremendously diversified "terrior" of volcanic, clay, alluvial, and limestone soils.
Grape vines are basically weeds that offer fruit, and like any good weed they have a vigorous root system searching for nutrients from Italy's diversified soil.  It is this "terrior" paired with the influence of the seas encircling its land that makes Italy "One Giant Vineyard."
Interesting facts and statistics about Italian Wines:
While there is no definitive number, Italy is believed to have over 2,000 varieties of grapes planted in 37 wine regions, and 96 provinces.

Italy is three-quarters the size California but produces twice as much wine.

Italy is 60% the size of France but equals or surpasses France in wine production.

Italy produces 20% of the worlds wine."

Italian is the #1 imported wine into the U.S. thanks to the rise of American awareness and the consumption of Prosecco and Pinot Grigio!
Understanding Wine Labels
How often do you look at a wine label, pondering where the wine was made or who made it? Do you ever wonder what grapes were used or how the wine might taste? Or maybe you just want to know if you will like the wine. When it comes to domestic labels, American wineries pretty much follow the same routine in all states. The labels will have:
The winery's name

The state and maybe its vineyard

The grape variety

Sometimes on the back how it's made and/or how it tastes
* Keep in mind, American labels give NO indication of a wine's quality.
In Burgundy, France the labels focus on the place the wine originates, indicating either the village, the vineyard name, or both. In Bordeaux, France, the labels proudly display the chateau's name.  Bordeaux does give you some hints of a wine's origin and its quality, but much of it you must learn through reading and experience.
So What about Italy? Now here's a can of worms that can be very confusing for a number of different reasons.  For instance, is Chianti a grape?  Actually, Chianti is a wine zone in Tuscany.  Chianti wines must be made with 70% of the Sangiovese grape. Chianti Classico is a historic zone in the center of Chianti, and in order for a Chianti to be called a "classico" it must be made with at least 80% Sangiovese grapes.
For a more in depth look at wine labels, listen to Episode 3 of our podcast, Sip Happens!


Following this blog, you will soon see several others addressing the laws and regulations of Italian wines in regards to quality and production.  We will also offer suggestions on how to read and select wine labels for various reasons and purpose.  Some of the information for this blog came from Kevin Zraly's wonderful book "Windows of the World" and Hugh Johnson's "World Atlas on Wine"
Thank you for your time and consideration.  – Kevin Brady